"Do not look away…" Memorial to Disabled Veterans – words spoken by the President at the dedication.
American Veterans Disabled for Life Memorial. Commemorating all disabled veterans.The President, at the dedication, said the memorial would commemorate two centuries of Americans who have stepped forward to serve, leaving behind loved ones, and returned home forever altered by war. Project director Barry Owenby added: "Disability doesn't end with the war. They live with it forever."
The memorial was organized by philanthropist Lois Pope, former Veterans Affairs secretary Jesse Brown and Art Wilson, who retired as CEO and national adjutant of the Disabled American Veterans organization in 2013.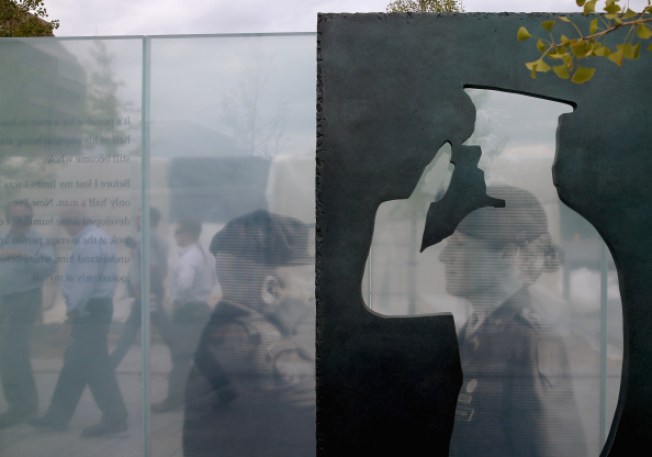 Those Veterans who bear the scars of war, both physical and emotional, are the reminders of war. Each in their own right are the "living memorial" – flesh, blood and spirit- the conscious presence of the effect of war. TheOldMan honors each and every one of you, Thank You for your service and sacrifice.
Read more at. . . Courtesy of. . . New Memorial Honoring Veterans Opens to Public | NBC4 Washington.
And for a different perspective read more at. . . Courtesy of . . .Memorial focuses on veterans' wounds that stay for life – CBS News.